Become a Club Champion!
Club Champions is an initiative designed to provide consistent, sustained support to the youth at BGCWN. Scroll down to learn more about how becoming a Club Champion, and your monthly donation, will make a difference every day of the month for kids at BGCWN.
Donate Here
Join Club Champions, because Every Child Counts
Introducing Club Champions, our monthly giving program designed to provide consistent, sustained support to the youth at BGCWN. Monthly gifts are the most effective way to help children in Carson City and Carson Valley all year round. What will your impact be?
$5 provides a child with the basic school supplies and resources needed for success when they receive tutoring and homework help after school.

$10 covers equipment and supplies for one child to receive 60 minutes of physical activity daily.

$20 provides the resources and tools needed for teens in Keystone Club to run a community service project once a month.

$30 covers transportation fees for 12 kids from their school to the Club for an entire month.

$50 provides 5 kids with a healthy snack after school every day for a month.

$100 covers scholarship fees for 3 kids for an entire month in the After School Program.
Become a Champion Now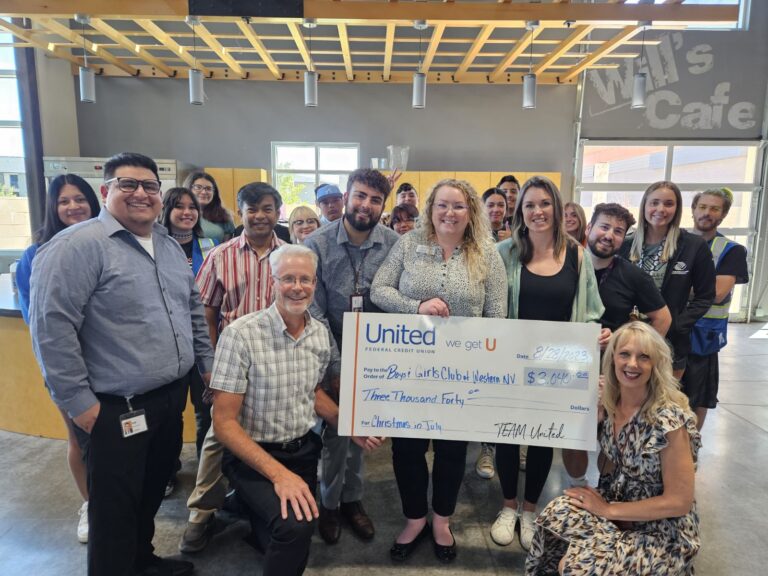 Partnering with our Community
When you donate to the Boys & Girls Clubs of Western Nevada, you're making a real difference in the lives of local children and families. Every dollar you give stays right here, serving the community we call home.
Our valued partners play an important role in shaping a space for our future leaders to grow and thrive all while their parents receive the support they need to continue working and supporting their families. 
"When I look at the people I have known for years, who I love and respect, and who work for this great organization, how can I not support the Boys & Girls Clubs?"